10 Best Things to Do in Fayetteville This Weekend
Apartments in Fayetteville Neighborhood
Fayetteville offers some of the most amazing sights and activities in North Carolina and lucky for you, Willow Run Apartments offers you easy access to it all! Spend a day exploring all of the amazing shops and restaurants with your friends. Or uncover hidden treasures in one of the amazing museums like the Airborne and Special Operations Museum! There are so many activities and places to visit for every occasion, like a night out, family fun days, or a quiet day spent with yourself!
Below is our complete guide to every exciting adventure that awaits you here in Fayetteville, NC Being so close to the action at Willow Run, youll always have something fun to do while youre in the area.
Top 5 Things To Do In Fayetteville
1. Airborne and Special Operations Museum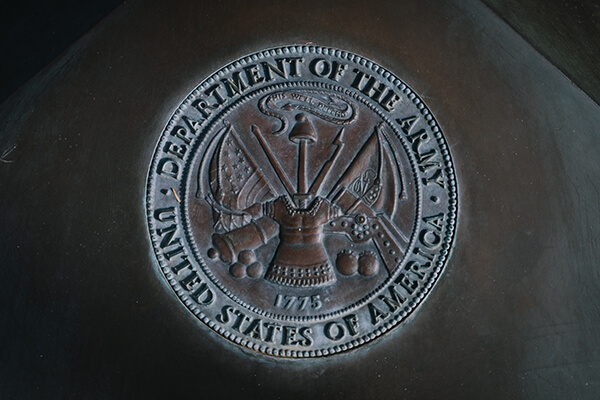 The U.S. Army Airborne and Special Operations Museum first opened in August of 2000 and is owned and operated by the United States Army. The museum offers a main exhibit gallery, temporary galleries, a four-story tall theatre, and a motion simulator ride.

The main gallery is a self-guided tour that is in chronological order of the history of the airborne and special operations soldiers from 1940 to the present time. The temporary gallery changes and displays different exhibits that pertain to the United States Army airborne and special operations units through their history and conflicts from WWII to the present. The simulator ride costs $8.50 and they offer two different experiences, Army on the Move and Experience the Legend.

Visit today!
100 Bragg BLVD
Fayetteville, NC 28301
(910) 643-2778
Website
2. Cape Fear Botanical Garden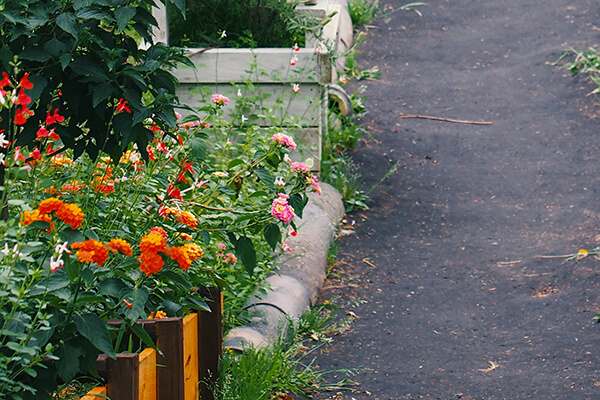 The Cape Fear Botanical Gardens were founded in 1989 and are situated on 80 acres between the Cape Fear River and Cross Creek.

The gardens are open from March to October for their summer hours which are 9 AM to 5 PM Monday-Saturday and 12 PM to 5 PM on Sundays. Their winter hours are 10 AM to 4 PM Monday-Saturday and 12 PM to 4 PM on Sundays from November to March.

536 N Eastern BLVD
Fayetteville, NC 28301
(910) 486-0221
Website
3. 1897 Poe House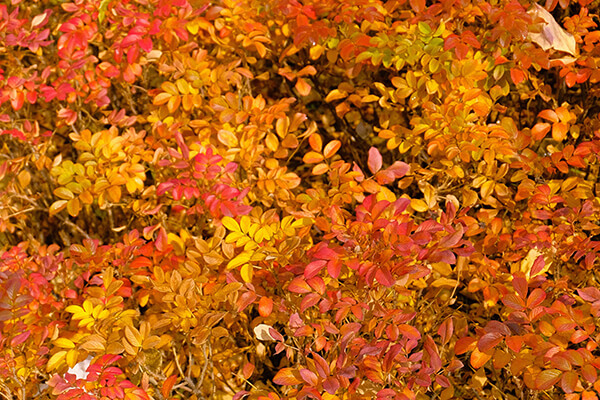 The Poe House was built in 1897 and was owned by Edgar and Josephine Poe. Not to be confused with the writer Edgar Allen Poe, this Edgar Allen Poe was a local businessman.

The Poe House can teach you about the first decades of the 20th century and the changes that defined this era. The tour will highlight women's roles, African American History, children's roles, and technological, economic, and social changes in Southern North Carolina and the county during this era.


206 Bradford AVE
Fayetteville, NC 28305
(910) 500-4240
Website
4. Lake Rim Park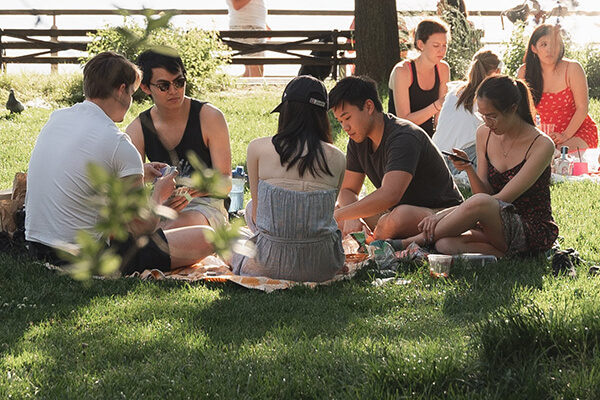 If you are looking for an outdoor adventure, check out Lake Rim Park!

They offer multiple outdoor amenities such as walking trails, picnic areas, horseshoe pits, tennis courts, sand volleyball courts, athletic fields, natural areas, and children's playgrounds. All amenities are open to the public as first come first serve.

Visit today!
2214 Tar Kiln DR
Fayetteville, NC 28304
(910) 433-1018
Website


5. Bright Light Brewing Co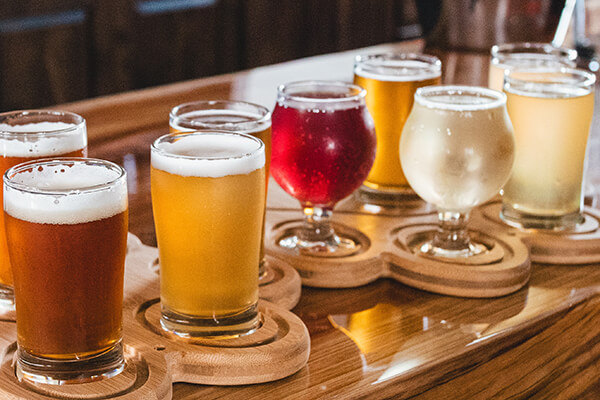 Bright Light Brewing Co. is located in downtown Fayetteville, NC, and is veteran-owned. If you are looking for somewhere to relax and hang out with friends, this is it!

Bright Light had the goal of bringing a space to the Fayetteville community that people from all walks of life could enjoy. They have grown their business by partnering with other local breweries, businesses, and other major contributors to the community. They have also worked with the local Special Olympics as well as hosted awareness events for The Lone Survivor Foundation.

When visiting we recommend ordering the Blackberry Pilsner or the Orange Cream Ale!
444 W Russell ST
Fayetteville, NC 28301
(910) 339-0464
Website
Top 5 Amazing Places To Eat In Fayetteville
Fayetteville is home to Fort Bragg and has become a driving force in culture, community events, and entertainment. This has attracted citizens from many different cultures. As a result, the city's dining scene is an eclectic fusion of local tradition and international flavor. These five must-try restaurants define Fayetteville's culinary culture, from laid back bistros and cafes to innovative food served in luxury settings.
Southern $
Circa 1800 is located in Downtown Fayetteville and serves a large menu including steaks, seafood, salads, and more! They also have several daily specials! Check them out today!

108 Person St
Fayetteville, NC, 28301
(910) 568-4725
Italian $
Luigi's opened in 1982 and serves high-quality food at reasonable prices. Every year since 2003 they have won the Award of Excellence from the Wine Spectator and on Thursdays, they host wine tastings that have become very popular. Visit today!

528 N McPherson Church Rd
Fayetteville, NC, 28303
(910) 864-1810
Seafood, Steaks $

316 Oyster Bar aims to serve the highest quality seafood and steaks in the area. Visitors often comment on the amazing service from the staff as well as the atmosphere. We recommend ordering the two seafood combinations when you visit!

316 Owen Dr
Fayetteville, NC, 28304
(910) 481-0530
American $
The Fried Turkey Sandwich Shop is a casual restaurant that serves up sandwiches with fresh, in house fried turkey breast meat. We recommend ordering the Turkey Day Sandwich, which is themed after Thanksgiving Day and will let you enjoy the flavors of Thanksgiving any day of the year!

1820 Owen Dr
Fayetteville, NC, 28304
(910) 491-7603
Japanese $
If you are looking for authentic Japanese food, check out Shogun's! They serve sushi as well as other traditional Japanese meals. We recommend ordering the chicken and steak bowl or the steak hibachi dinner!

3811 Ramsey St #113
Fayetteville, NC, 28311
(910) 482-3688